Rats, Rebels, Stilettos & Cleavage Seed (The Afflicted) | Collected
Buy The human-animal relationship: forever and a day (Animals in philosophy and science) 01 by Freek de Jonge, R. van den Bos (ISBN: ) from. From designer handbags and celebrity pals to saucy Instagram snaps and SERIOUS bling: Inside the glamorous life of Hillsong leader's model. THE HUMAN-ANIMAL RELATIONSHIP: FOREVER AND A DAY [Francien Jonge , Ruud Bos ] on jogglerwiki.info *FREE* shipping on qualifying offers..
God was again highlighting what He needed from us—a host of willing women who would care for sisters that they may never meet this side of eternity, a host of women who would care for their left- behind babies as though they were their very own.
The Love That Keeps Us Coming Back | Collected
A Constant Reminder As a constant reminder of these words, I have in my office a framed image that I shot from the car window as we traversed the dusty Kampala traffic. She is in a rusty old wheelchair, almost antique in style. As my world fleetingly passed hers, I captured her world, albeit in a photo.
Above the haunting image now hanging on my wall, I wrote those same words: I hope they have Kleenex tissues in heaven. The women in our nation took up the challenge and turned up in force, with the venue sold out weeks in advance. Marilyn was again among our speakers. By this time, our collaborative efforts had graduated from building houses for the orphans and widows in Kampala to ventures into the northern regions of Uganda where a fierce civil war had been raging for more than twenty years, with an evil warlord ravaging the land and the people.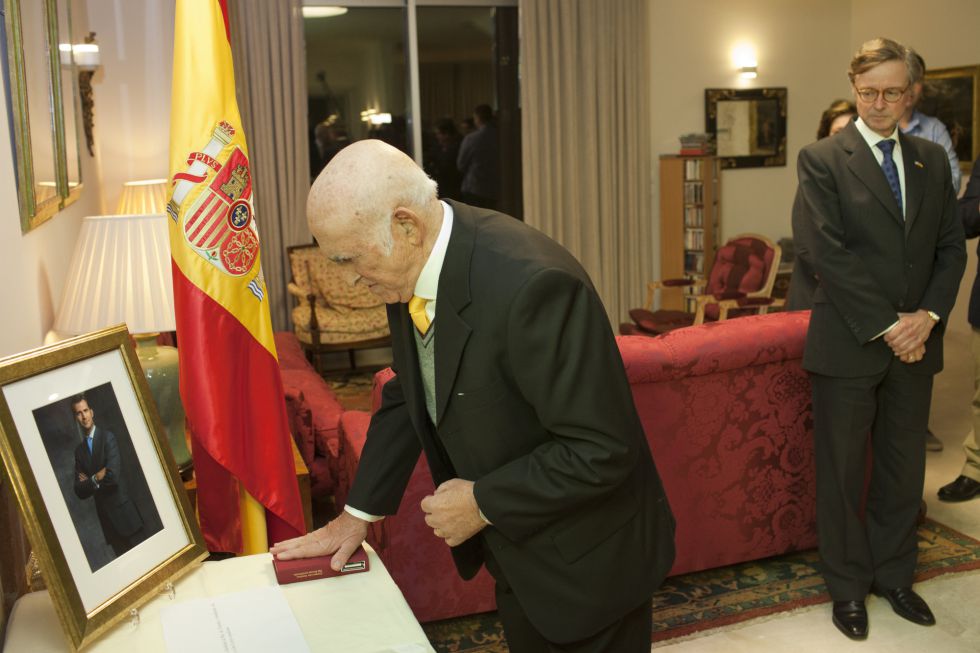 The child soldiers of northern Uganda had appeared on the radar of the world, and God was sending many, including the Skinners and the Sisterhoodinto the fray to face the ongoing aftermath.
I was aware of the problem, and as a church we had committed to provide financial help for the Skinners to take their much- needed ministry into the war-affected region. I also knew the Sisterhood was still within a unique season, where God was awakening, stretching, and breaking our hearts for the plight of those less fortunate, and it was in this context that I found myself preparing for Colour. Home Alone Brian and I had recently commenced a renovation to our home, so we had moved into a little holiday cabin out by a local river, where I was preparing for the coming conference.
It was compact, to say the least, with an outside toilet and shower—a perfect retreat and party house for our growing family and the entire youth group, who loved the semi-camping, wakeboarding river atmosphere. We had moved into this humble setting two weeks prior to Colour and then of course Brian had gone away for ten days, so home alone I was. All was fine except for the occasional movement in the ceiling. I assumed it was simply river wildlife, the odd possum or lizard that takes up residence when a cabin is not occupied.
When the pest man visited, I was given fabulous news: Rats are definitely not my favourite, but what could I do?
But no, no, no! For ten days I would hear them scuttling, stampeding, and thrashing like madmen around my little cabin.
I came home late one night and slowly opened the cabin door, half expecting a pack of revenge-seeking rats to attack me. In the remoteness of it all, I was so thankful for my two big white fluffy killer Golden Retrievers, who I confess may have been coerced into accompanying me everywhere I went around that little cabin. Amid hundreds of children sleeping practically on top of each other in any public or well-lit space, this film tells the story of two young boys. The film crew pressed into the darkened, damp corner of a public building and asked two young teenage boys what had happened to them.
One of the boys started to tell his story. His brother had been taken captive and his family had been torn apart—and then he paused, and a wave of emotion descended. He began to cry, and his cry became a wail from the very depths of his being—a wail of sorrow, pain, and loss, a gut-wrenching wail of deepest, deepest despair.
The film crew went silent. When silence needed to give way to compassion, one of the interviewers leaned over and said: In our media- instant world, we are often exposed to suffering.
As I sat alone in my remote little rat-infested cabin, watching this film again and again and again, I found myself weeping again and again and again for these children. At times I found myself on the floor, overwhelmed with grief for the injustice and insanity of it all.
Dilemma and Quandary Perhaps it was a good thing that Brian was away and that only Jesus and the rats witnessed the breaking happening within my heart. But now I was in a dilemma. Every fibre within me wanted to show this film at Colour within our special Sisterhood sessions. Lord, you know we labour hard to make it fun and beautiful…but Lord, this exists…this is terrible…Shall I show it Lord? Is it too much…Will they hear the cry within the cry?
Father, I need your wisdom. I relinquished one of my own teaching sessions and factored the film in. I sought permission from the filmmakers and I asked the girls gathered that year to sit back and see a part of the world that, for whatever reason, had come crashing into our heart-view. However, this time it was on scale. God knew that seventeen thousand of His girls were about to converge on Sydney, and He knew that if He had his way, seventeen thousand girls would then scatter to the four corners of the earth with a new conviction burning in their hearts.
As the film ended, the vast arena lights slowly brought the gathered girls back into view, and what I encountered was insane— an ocean of faces and emotion staring back at me in silence. The entire stadium was raw with awareness and an instinctive desire to do something.
I dismissed the arena for a much-needed emotional coffee and bladder break. During the break, conversation was measured in my back room. All our hearts had been moved in ways hard to describe. One of my team approached and said that some delegates were asking if we were going to receive an offering for this situation. In this way, I feel we are respecting the vision and mission-giving of the many different churches represented.
As a senior pastor, I never want to usurp vision that belongs elsewhere, and as a leader in our own nation my desire is to inspire women to involvement and possibilities in their own churches and communities. But having said that, we do feel that part of our mandate is to create ideas for those lacking in vision or strategy. So while I was in agreement that we must do something, I was also in a quandary.
Yet again, a quiet prayer went heavenward; it was a moment to declare complete and utter dependence upon God. Bobbie, What Are You Doing?
We came back into the next session, where one of my guest speakers was scheduled to teach and a short creative piece was in play before I introduced her. As I sat waiting, a strange thing happened. I suddenly felt compelled to open my purse and take out two fifty-dollar bills. I hurriedly stuffed them down my bra. After my guest had spoken, I addressed the women. Everyone, if you can and if you want, prepare an offering. I stood there with my dollar bills scrunched in my hand and said: Why is she repeating the question?
You could have heard a pin drop. He had become the emphasis in my life; I was no longer my own focus. A self-centered life robs us all of our joy. The answer was in my second point: But how do we do that? We need to live with gratitude as a foundation. Gratitude and thankfulness are a game changer. First and most importantly, we need to live with gratitude as a foundation.
Try it out one day.
Thank you God for another day, thank you for my toothbrush, thank you for my job. Thank the guy who sold you your newspaper, thank the drivers next to you for stopping at the red light, thank the radio for playing your favorite song, thank the flowers for looking pretty. Thank your co-worker for finally handing in that document you asked for a week ago, even if he was late and misspelled every other word on it.
Do it not with sarcasm, but with a genuine and grateful spirit. Thank the sun for shining.
Hillsong Church volunteers being exploited, A Current Affair report claims
You will not believe how full you will feel at the end of the day. Anxiety has no place in a thankful heart. Replace anxiety with gratitude. Accept and acknowledge your season. No seasons last forever. If this is a tough season for you, acknowledge it, accept it, and know that it will pass. Keep the right people in your life.
Drop toxic friends from your life- there is no excuse. Need someone to trust? Need generous people in your life? I learned that the hard way.
Forever and a Day - Hillsong Worship [HQ+Download]
The only way to live a healthy life is through relationship. The only way to find love is by learning how to love. Be the person you want to meet. Recognize when to give up control. Not knowing how to move forward. Again having no choice.