McLeans Island Swap Meet the Canterbury Vintage Car Club & is New. a/jogglerwiki.info THE BIG PICTURE COOL ON YOUR ISLAND FAYTH Birthright The Meeting Quartet Teakbois The Life And Times Of Bobby Dread Bible Mike Perfumes Of Paradise Greyhair C7/Breakfast With Bandog Ray Of h/jogglerwiki.infos/home HARDSTONE CITY GIVE IT UP CHRISTCHURCH . Forum – Recent events coverage, Bench racing, Swapmeet, Stitch Richardson's For McLeans jogglerwiki.info information at jogglerwiki.info
God forbid if you miss the event, it'll be another year before you get your chance to buy a left-handed screwdriver or a set of metric vice grips. Or how about a radio-controlled car from the s? Surely that takes your fancy.
It takes 14 D-sized batteries and runs for about five minutes if it runs at all. The seller swears it works but you'll have to get home and invest a small fortune in outdated batteries before finding out.
How about those carnie yellow battered hot-dogs? Eating two of these for breakfast once a year must surely be part of the WHO recommended diet? I'm sure for some people it's the City to Surf or the Steiner Fair that reminds them of the passing of time. It's like Easter for petrolheads, and God knows there are a few horsepower zealots kicking about in this town.
As a kid I'd buy Jedi cards and toys.
Christchurch Life
Join Our Mailing List
most popular
As a teenager I'd buy lighters and spend the day smoking ciggies and making glad-eyes at girls. Now, as a grown-up I've developed into a full-blown swap meet creature where I run a garden-centre wagon for loading car parts onto and operate a detailed list that I refer to throughout the day.
Plus I've learned that you've got to have structure if you're going to make sure you visit every stall. This weekend it looks like the former — best have your gummies, jacket and umbrella loaded up.
Really fun roads, but it would have been better without the wet stuff. Fully loaded touring bikes can be a handful on wet slippery tight stuff. Once past the National Park we see raging rivers while throwing nervous glances at the cliffs above, the ride was basically great roads, lousy weather. We stayed at the Grand Hotel in Whanganui. This is a good motorcycle friendly place to stay with a large lock up garage. More importantly it has an Irish pub on site.
Great range of beers and the biggest portion of apple pie I have ever seen!
Found a great tip for checking the Interislander ferry sailings, as all the times had changed in the week following the Kaikoura earthquake. Text BK then the last four numbers of your ferry booking to and you will get an update and confirmation of your booking. For the run to Wellington it was basically straight roads to Bulls and Levin, but a nervous time after Plimmerton as the main road had been flooded and some slips appeared the day before due to heavy rain.
Allowing for potential disasters that did not eventuate meant arriving in Wellington well ahead of our departure time so the decision was made to check out the other side of Wellington Harbour and cruise to Eastbourne for a feed and to soak up some sunshine.
The delayed ferry was another half hour late so departure was 4pm, with about 16 bikes on board. A pleasant crossing in the sunshine was followed by a short blast to Blenheim for the night. All set for an early start to avoid the trucks from the morning ferry.
Due the earthquake closure of SH1 we expected to be slowed by traffic on the only road west to St Arnaud, but it was not the case. We passed a slow moving horse truck, and that was about it until stopping for a break at Murchison where we met the Fire Brigade motorcycle club, riding cruisers, on a tour of schools and prisons teaching against violence in families.
Set of for Springs Junction and passed the same horse truck again. There is still very little traffic, but some exciting twisty stuff to play with, although we are now encountering multiple single lane sections that are evidence of the recent upheavals. Stopping at Springs Junction for the usual top up of fluids and solids, it is time to make the last stage of the 6 hour trip in to Christchurch.
While passing the same horse trucks for the third time, the tortoise and hare fable starts to trouble me, until I remember how often I have to piss these days.
They say truck drivers have big balls, but I reckon its big bladders. A trip to Ferrymead for some a look at some old trams, trains and fire engines. It was open day at the tram workshop where some very interesting work is going on. A chance to look over the workshop and cars at Paul Kelly Racing s workshop was grabbed with both hands. Monday morning and the weather gods are smiling for the Christchurch to Dunedin cruise.
Roads are easy going and traffic is light. A stop in Oamaru to catch up with an old mate of Neil s turns in to another absolute joy as we get a guided tour of the foundry that he manages. We saw row upon row of Lathes, Mills and Surface grinders, used in making valves and pipe fittings for water services around the country. From pattern making to casting and machining, all done on site.
Some machinery was over 40 years old and still in regular use. I have lived a sheltered life! With time on our side, and as the main road was getting boring, we take the coast road in to Dunedin. It was all tight twisty stuff and a great way to finish off the day s ride. Into the city to find the motel and a chance to walk past old churches. The next morning, a planned trip on the Taieri gorge railway was cancelled due to slips on the track.
We accepted the alternative Rail car to Palmerston that was offered and saw the Dunedin coastline from a different perspective. The afternoon was used up with a wander around the motorcycle dealerships. McIver and Veitch had the little widget that gives your throttle hand a rest on long trips.
He is a brave soul. Although the DR is no slouch, the weather is typical Southland. Intermittently crap, absolute crap and What s that yellow thing up there? With a couple of stops for Tea and a pee, and some bike friendly roads, Invercargill appears on the horizon. It is Wednesday and the new Southland bike museum opening bash is set for today, with Guy Martin as guest speaker.
Mike has a ticket, but we missed out, so headed for the hotel. Parking outside, on the pavement and under the awning, is the norm this week, so a few feet from the bikes and we are in the hotel and sorted.
Both keen to see the bike museum, at 25 Tay Street, is less than a minutes walk from the hotel. I took heaps of photographs and was blown away by the sheer number of bikes, all beautifully restored, from early to recent models. A couple of Morgan 3 wheelers, many sidecars, race bikes and a special area dedicated to John Brittan, complete with a continuous video of various races and events. Think of a rare bike you would like to see and there is a good chance it is here.
Thursday is the first event of the Bert Monroe Challenge, the hill climb at Bluff. The weather is wild and wet, so, as we had already experienced the event two years ago, it was off to the highly recommended Bill Richardson truck museum, a short bus ride up from the hotel.
The setup there is nothing short of amazing, with about 15 motorcycles, possibly the overflow from the new bike museum, which is at capacity. The truck museum is massive, with over trucks and transport related displays.
January Aims and Objectives: - PDF
I could ramble on for pages with info but it is best you go see for yourselves. Take a pilgrimage to Invercargill and enjoy what they have to offer. Some photos are available on The next day, weather has improved, it is an opportunity to visit Bluff and take the obligatory selfie by the sign that shows kilometres to the major cities of the world.
Plenty of other riders out for a look around and to check out the hill climb course. The return from Bluff was via more beautiful back roads north of the city. As always, no trip south is complete without visiting E Hayes and Sons hardware store on Dee 12 Street.
It is another Invercargill motorcycling mecca, as anyone who has been there will confirm, complete with the original World s fastest Indian, the replica used in the film and numerous other bikes, it is a must to visit.
Next outing was up to the motocross at Winton, about 40 Kms out of the city. I went with Mike as Neil was feeling the weather a bit. Well attended but a bit muddy underfoot so we went round the bike park to look at the interesting machinery, then rode back to the bright lights.
For the road racers amongst you the race day at Teretonga is absolutely brilliant, with all classes of bikes on the programme, from an early girder forked Rudge, Motard and chairs to superbikes. It is a great circuit for spectators, and more importantly, there was very little rain.
A walk round the bikes parked around the circuit is also rewarding.
Upcoming Events | McLeans Island Swap Meet | Vintage Barn
The Teretonga circuit and the beach race at Oreti is a short walk from the camp site for those who are at the Event centre so well attended. We flagged the beach this year due to high winds again. Maybe next time we are here. The final event is the street race, held in the industrial area at the on the other side of the railway tracks. Once again the weather reared its ugly head and rain squalls blasted the circuit.
Guy Martin took his turbocharged out and found that it was so wet, rear wheel was spinning the all the time. There was still some good racing amongst the field that took to the track, including the sidecars and classics. After the third downpour, we headed for the Sally Army stall for hot food and another visit to E Hayes. It was dry and warm inside and we were lucky enough to catch a live demonstration of the incredible petrol engine that Hayes had built out of junk from the shed.
Christchurch McLean Island Swapmeet
Nothing is recognisable as familiar ICE technology. Old pistons have been used for bearing housings with the gudgeon pins as the bearing inner! Only a video can do it justice.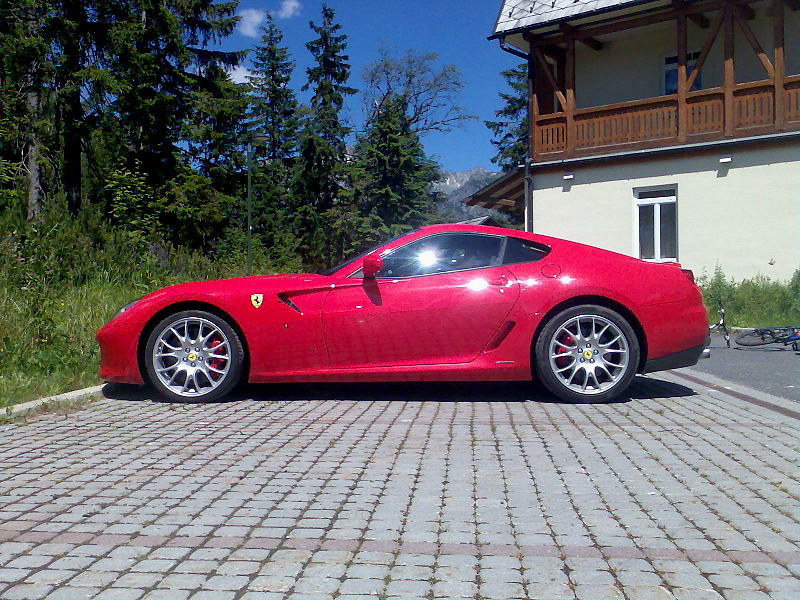 Monday has arrived and it is time to return to the north, but this time via the west coast, which is famous for its great scenery, great roads and absolutely shite weather.
It does not disappoint on all three counts. The first hour is on fairly straight roads and the skies clear for a pleasant ride, heading at first for Kingston to inspect the Kingston Flyer. It is quite heart breaking to see such an icon in a state of disrepair, with rolling stock and two engines quietly rusting away. But, moving on, the road from Kingston to Frankton follows the edge of Lake Wakatipu and give the sides of the tyres a good workout as the weather has cleared for a while.
The local constabulary are active with an Audi and a camper van pulled over for not having radar detectors. Frankton looms with a queue for the bridge due to major work or replacement on the structure.
With no interest in getting mired in Queenstown traffic, we head towards Arrowtown for munchies. Wanaka beckons with the infamous switchbacks up the mountain, where a view of planes heading for Queenstown are lower than we are. Traffic has been light apart from road and bridge repairs and the twisty s are still great fun. The obvious photo opportunity at Cardrona Pub is taken and then on to Franz Joseph town for a stop while the west coast lived up to its reputation as the wet coast.
To say it was pissing down is an understatement. Met up with a group from the Ride Forever who were at The Bert to promote motorcycle safety. With a motorcycle traffic cop on his official BMW RRT bike accompanying them as part of the promotion, but travelling in his own time, he would have had a few tin tops twitching.
He did not have his radar on, so those who rely on detectors would have got a surprise. From Franz Joseph to Haast was wet but reasonable and once we found the motel, with under awning style parking it time to decide where to eat. That didn t take much thought as the choice was down to the only pub or a Haast fast.
The grub was good and reasonable price so no complaints there. Next morning was raining. No surprises there and it continued all day, right through to Greymouth and on to Nelson.
There were some very swollen rivers and a few new slips, but nothing to spoil a good ride, which thankfully, the fairings and windscreens made light work of.
Corvettes at Carlisle 2018 and Swap Meet Scores
I would not have enjoyed this trip on a naked bike, even with good weather proof gear. Nelson was a non- booked accommodation stop, but as luck would have it, the first place we stopped a good room with a snore proof upstairs room, so we took that for 2 nights to enable a trip op via Motueka to Farewell Spit.
The motel was also close to the CBD for our evening meal, but the downside was Auckland style prices, so we paid too much for not enough. However, the highlight was next day with a dry run up to Farewell Spit and the Takaka hills, with its tight turns and great views.
The only spoiler was being tail gated by a Repco sign written ute, who had both rear wheels in the air over a bump as he flew round the bend on the wrong side of the road.
I thought that was the maddest bit of driving I was ever going to witness, but there was a courier van on the way back. The roads are perfect for a sports bike and interesting for tourers. The road peters out after Collingwood, but a dirt track will get you up to the headland for a view north.
Road tyres are ok, but I would not attempt if it was raining.
This is a decent half day ride and something different to see in the Able Tasman National Park. Back to Collingwood and over the Takaka Hills to Motueka, where the first real scare occurred. On the last roundabout out of town the back end went out a bit, so I pulled over to find the rear tyre flat. I waited for Neil to return and then rode bake to the nearest garage for a breath of fresh air.
It came out as quick as it went in. The valve stem hade split. I was able to ride it a few yards further to the Suzuki dealer without shagging the rim. The scary bit was realising what could have happened if the valve had let go on the Takaka hill.
Back to Nelson for a wander round town looking for the local bike shop to get the front valve checked out. I didn t think to get them both done at Motueka. The front stem fell apart as they tried to remove it, so a second bullet dodged. We spent half a day trying to find various places of interest only to realise that when the built the new 4 lane bypass, a heap of roads were cut in two, but not renamed so every time the satnav wanted to send you to the other end of a road you ended up on the same bloody bypass going in opposite direction.
Enough said, we headed for our final South Island stop, the port of Picton, but via the Drinkwater coastal road out of Havelock, in to Picton s backdoor. We are back on the Interislander next morning for the 3. Do we go for a one hit ride home, or take an easy pace and stop half way. I would have done a two stop at the start of this ride, but after over kms, I feel bike fit, with no cramp in legs or hands, unlike two weeks ago.
So we set of north with George from Tauranga who we met on the ferry on the way down.
Traffic was not bad so it was a fairly quick ride to Waiouru, where we have a feed and then part company with George and head via National park and on to Taumaranui. We make Horotiu by around 8: Good choice of bikes and the right wet weather gear made this an enjoyable two-wheeled road trip 13 Rees Family Dominate Suzuki Series Tony Rees made a clean sweep in front of a massive crowd at Whanganui on Boxing Day where he took Pole and won all three premier races including the Robert Holden Memorial race.
Riding better than ever, Rees enjoyed three wins from six starts on his way to securing his first Suzuki Series title. The other series race winners were defending champion Sloan Frost, at Taupo, and Horst Saiger who won both heats at Manfeild.
But the last time Rees was beaten around the famous Cemetery Circuit was in when Moir won race two, but there was no way 49 year old Tony Rees was going to let anyone stand in the way in Going into Whanganui Sloan Frost was leading the Suzuki Series by nine points however a jump start in the opening race brought a 20 second penalty which dropped the disappointed Fujitsu TSS Red Baron Suzuki NZ GSXR rider down the finishing order, to ninth.
Rees single point for Pole position and 25 points for the race win edged him closer to the title, although the result lifted Saiger into the Suzuki Series lead from Rees heading into the final race. Once again Moir took the holeshot in race two although it wasn t long before Rees muscled his way to the front and carried on for his second victory of the day - and the Suzuki Series win.
Johnny Moore: Vintage swap meet heaven for bargain hunters
Moir held onto the back of Rees throughout the race for second, and Frost won a tough race-long battle for third with Mettam, Summers and Saiger to cross the line in that order. Red Devil Racing Kawasaki ZXR mounted Saiger rode his best during the Robert Holden Memorial where he almost matched Rees in pace and made a last lap passing attempt which was aggressively held off by Rees, who later said he really wanted that win, and apologised.
Tony Rees win in the Robert Holden Memorial was his seventh feature race victory at Whanganui - 26 years after his first win in Stamping his authority at Whanganui he set a new outright lap record of seconds, ending Andrew Stroud s record set in Tony Rees says I didn t get the best start in each race so I had to pass somebody, which made it more exciting.
We ran the same Pirelli tyres all day, normally we d put a new set for qualifying, so we ran the same tyre in qualifying, practice, and all three races. Winning the Robert Holden Memorial means a lot because we were mates. It s a long time ago now but he gave me opportunities and he gave me some really good close racing.
To win the title Damon Rees had to finish third in each race although, like his father, the youngest Rees also had to work to capture his first major championship.
I finished third in race one which was all I needed to do, but in the second race I screwed up going into turn one and went off. I came back from last and I just got into third place on the very last lap!
I was pretty wrecked by the end as I had to really bust it, but it was a pretty cool race as I had to work for it. Richardson finished a fighting second in the championship, ahead of improving 19 year old Wellingtonian Rogan Chandler on his TSS Red Baron Triumpha rider to watch for the future.